FSC certificated gift wrapping paper available
2017/11/24
Chun Yu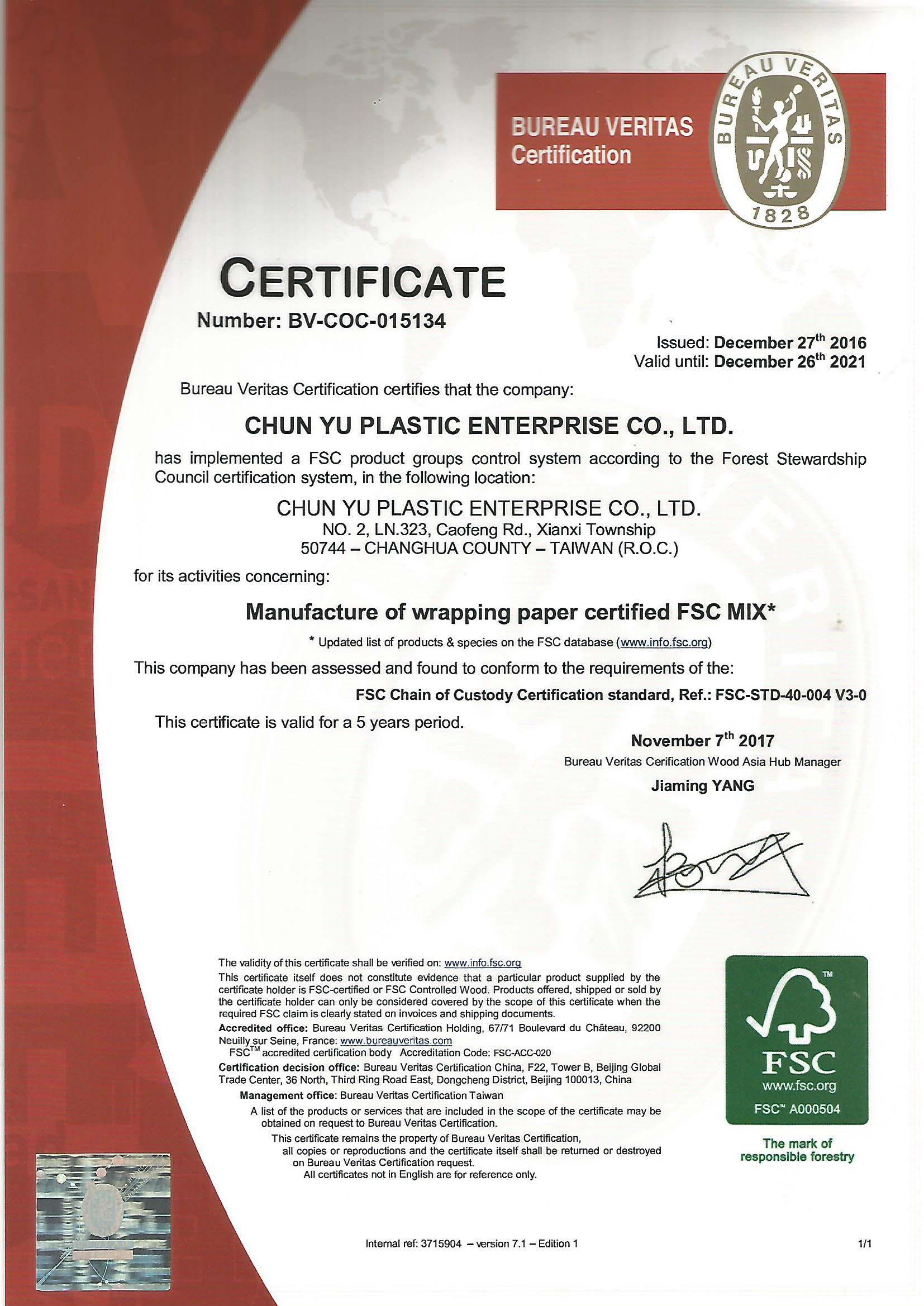 To protect our planet, we supply FSC certificated gift wrapping paper. The FSC certificated paper is from trees under management. Our customers could enjoy the gift wrapping pleasure without harming our environment. Come to check our earth-caring FSC gift wrapping paper.
Best Sale
Chun Yu FSC certificated gift wrapping paper available Introduction
Chun Yu Plastic Enterprise Co., Ltd. is Taiwan supplier and manufacturer in Plastic Packaging Materials Industry. Chun Yu has been offering our customers high quality Gift Wrapping Paper, Flower Bouquet Sleeves since 1996. With both advanced technology and 22 years experience, Chun Yu always make sure to meet each customer's demand.