PP Synthetic With Design Printed Flower Wrapping & Gift Wrapping (Pearl Wrap)
CYP04
Pearl wrap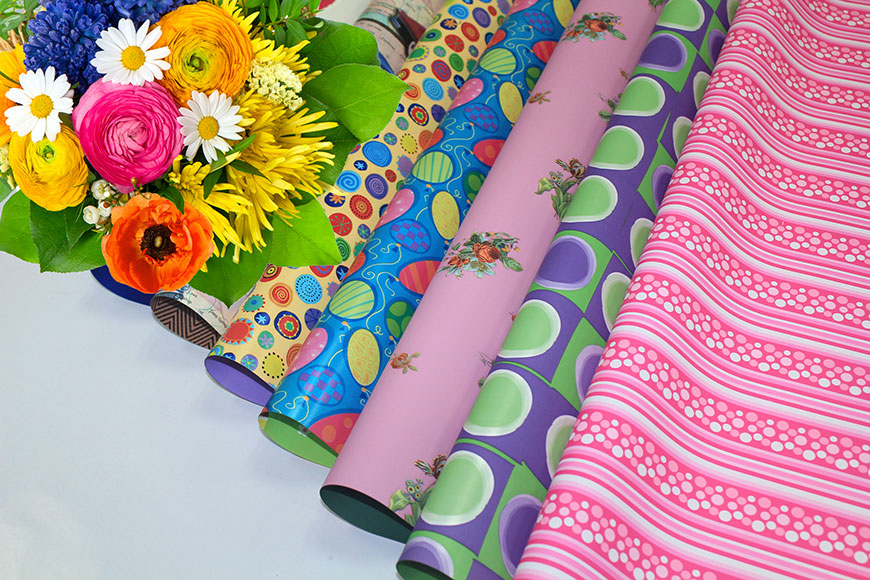 Pearl giftwrap is also called PP synthetic giftwrap. Our pearlized flower and gift wrapping is water proof wrapping material. Pearl shiny giftwrap printed with trendy designs makes this item a perfect wrap to arrange bouquets, flowers, presents, toys, cookies, candy, sweets, treats and homemade gifts. Hundreds of designs and patterns for baby, girls, boys, universal patterns and Christmas for your selection and give gorgeous finish to your gifts.

We supply printed pearl flower and gift wrapping in rolls & sheets in various sizes, thickness and packaging. Send the sizes and thickness you need and we will accomplish your request.
Features
Reverse printing (printing on two sides) capability.
Gloss and opaque (matt) finish.
Broad tastes design for different occasions.
Capable to print customize designs (OEM, ODM).
Useful item to wrap diverse types of flowers and gifts.
Available in rolls & sheets.
Available in various sizes, thickness and packaging.
Related Products

---
Best Sale
Pearl wrap | Gift Wrapping Paper Supplier - Chun Yu Plastic Enterprise Co., Ltd.
Located in Taiwan since 1996, Chun Yu Plastic Enterprise Co., Ltd. is a Pearl wrap supplier. Main products, including Gift Wrapping Paper, Flower Wrapping, Wrapping and Bouquet Sleeves. Gift and flower wrapping paper with top cut, air holes, vent-holes, hot-needles, micro-punch, bottom seal, name, logo and color and so forth.
FSC certified, trendy, and innovative wrapping paper including, wrapping papers and BOPP film bouquet sleev, name for Christmas, kids birthday, gift wrapping and packaging. High transparent BOPP films for all wrapping purpose with a wide range of color selections and mass production. They also supply inexpensive and strong wrapping paper that is primarily used for packaging purposes.
Chun Yu has been delivering gift wrapping paper and BOPP film in plastic packaging industry since 1996, both with high-quality material and high production capability, Chun Yu ensures each client's needs are met.